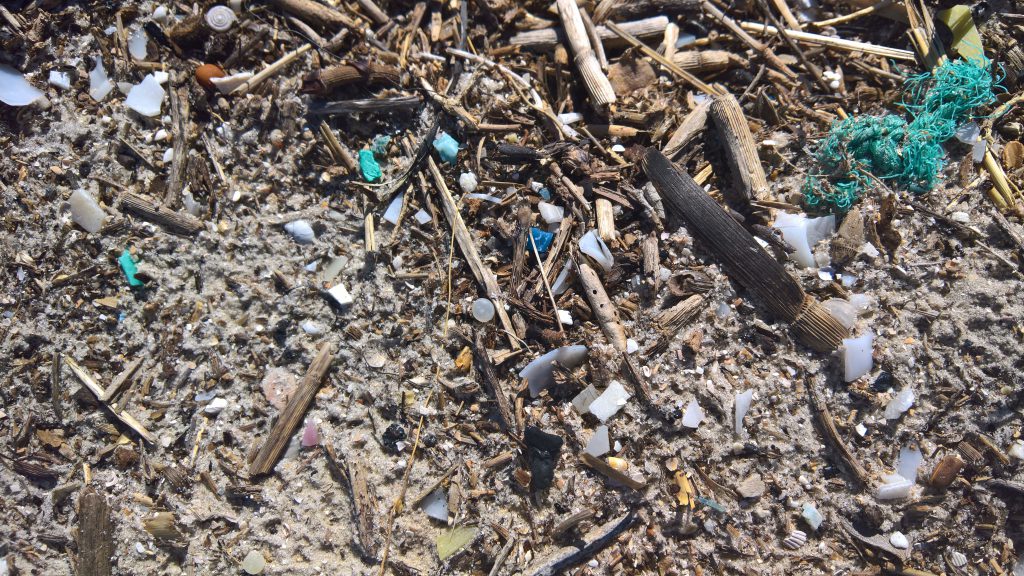 On Saturday, I beached on the west side of Anastasia State Park near the jetties at the south side of the inlet.  My husband and I kayaked from the Lighthouse in Salt Run. When I took a walk around the inlet to the beach, I found lots of microplastics.  These plastics have been there for years in the high dunes and old storm wrack lines.  Hurricane Matthew has caused  loss of the dunes and left behind a huge amount of microplastics.  It's now scattered in the sand for the next high tides to wash back out to sea.
Here's a link to what I saw in the sand behind the huge granite rocks that make up the jetties. Link to photos
Below is a link to the beauty of the inlet without seeing its dirty secret that scatters the  beach near it.  These tiny plastics are  often not noticed because of their size.